Welcome to the enchanting world of Chalisha Sangrah! In this divine anthology, you will find a treasure trove of Chalisas – forty-line devotional compositions, each dedicated to a specific deity or spiritual figure. These revered verses encapsulate the essence of love, faith, and reverence, fostering a profound connection with the divine.
The Chalisha Sangrah caters to seekers of all faiths, promoting inclusivity and unity through the universal language of devotion. Whether you're a devout follower or a curious explorer of spiritual realms, these melodic compositions transcend boundaries and open the doors to a higher understanding of the universe.
Bask in the mellifluous renditions that seamlessly blend tradition with modernity, elevating the spiritual experience to new heights. Chalisha Sangrah serves as an oasis of solace in the hectic pace of modern life, offering respite and a moment of reflection to find inner peace.
Our meticulously crafted collection ensures ease of access and navigation, making it a user-friendly platform for both seasoned devotees and newcomers alike. Each Chalisha is thoughtfully presented with transliterations and translations, enabling a deeper appreciation of its timeless wisdom.
Enrich your spiritual journey and experience the divine resonance with Chalisha Sangrah. Let the heartfelt verses and melodious tunes create a harmonious symphony within you, nurturing a connection that transcends the physical realm.
Join our community of like-minded souls and embark on a transformative voyage into the realm of spirituality. Allow Chalisha Sangrah to guide you on a path of love, devotion, and enlightenment.
Unlock the power of devotion – Explore Chalisha Sangrah today.
Shree Ganesh Chalisha
श्री गणेश चालीसा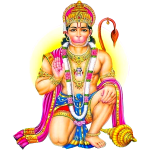 Shree Hanuman Chalisha
श्री हनुमान चालीसा
Shree Ganesh Chalisha
श्री गणेश चालीसा